Free shipping available with 3 items+ or 200$ cart.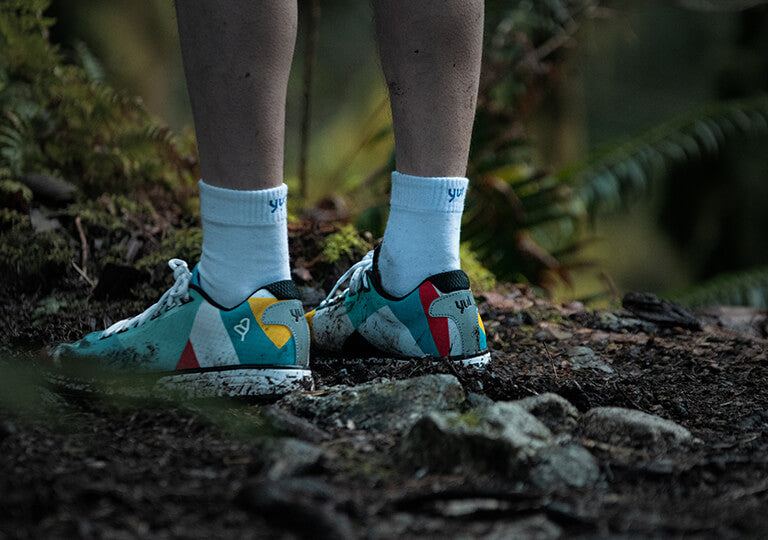 Our TRAIL shoe is the perfect cross between performance and grip. This innovative choice of shoe allows you to experience your wildest adventures, regardless of weather conditions, all the while, protecting your foot on challenging terrain.
Vibram MEGAGRIP™ rubber outsole (Minimum 1000km).
3.5mm deep lugs with 360° traction.
Lightweight and flexible road shoe features.
Designed for all grounds including trails, sand and soil
---
You have another adventure in mind?
Take a look at our other shoe type options
Back when the next pre-order opens around mid-November.

Expected delivery April 1st, 2023.
Invalid code
Secret code :
#PRICE#
#PRICE#
---
Choose your Country